Koinly Team,
When trying to change my cost basis reporting, I received an "INTERNAL ERROR" report. Any suggestions?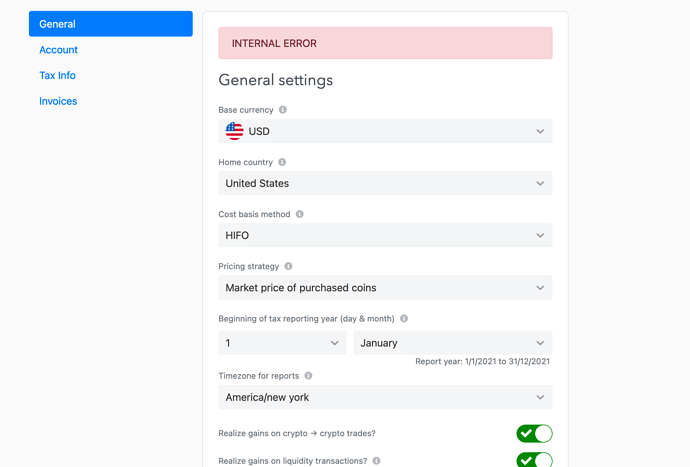 I am having the exact same problem. I hope this can be resolved!
Changing base currency or home country on this settings panel also generates the same "INTERNAL ERROR".
This problem has now been fixed by Koinly!