Hi everyone,
I have read the following article:
https://help.koinly.io/en/articles/3664156-how-to-add-transactions-manually
I did not understand how the 2 methods to represent a transaction of purchasing crypto using fiat that is mentioned in the "For trades/buys/sale" part of the article will result in the exact tax report?
When I'm using Binance API to automatically pull the data it shows me a trade and tags it as a 'Buy'
and then when I'm reviewing the wallet it looks like the fiat amount is missing (Figure 2)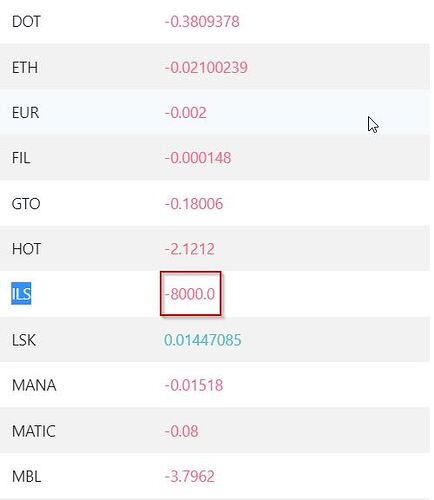 ---
When I'm clicking on the 'Tax Reports' tab and then checking if there are issues with the wallet, then it does not show the problem with the missing 8000 ILS
---
So my question is what a transaction of purchasing crypto using fiat should look like? Should I delete the 'Buy' trades that are being pulled automatically from Binance API and then manually create a 'Deposit' transaction and set the fiat worth of the transaction?
Thanks.