Hi Guys,
According to the UK HMRC crypto assets manual (see: CRYPTO22200 - Cryptoassets Manual - HMRC internal manual - GOV.UK) the "Same day rule" says tokens (either acquired or disposed of on the same day) should be treated as "single" transaction(s) and would require 1 calculation only to work out the gain/loss.
Have attached some images of some test transactions that I added manually to Koinly. The way Koinly has worked out the cost basis does not seem to match the HMRC rules… unless I have missed something obvious, could you please explain this discrepancy?
This is "rule 1" of the HMRC asset matching CGT rules… so if this is not 100% correct on your system then my confidence in Koinly is severely reduced.
Please advise on this possible issue… as the cost basis should be £150, with a £150 profit.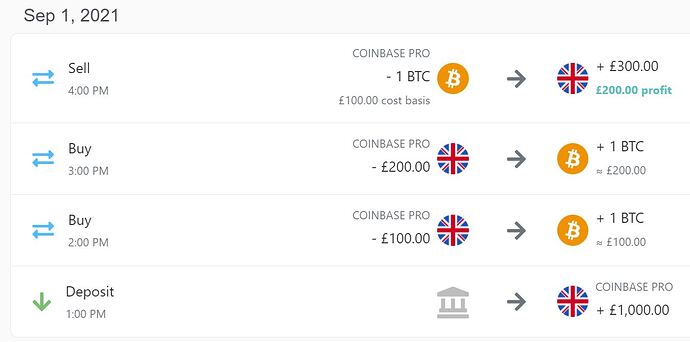 Note: My settings are for the UK and Shared Pool / Individuals.
Regards,
John